Planning waste management, focusing on circular economy and recycling
a different approach and view on recycling, waste management and on the economy
Altereko has 20 years of experience in planing MSW management, designing and up­grading of collection and transport schemes, assessing recycling facilities (focus on composting), planing comunication and participation initiatives, chairing multi-linguistic, multi-tasking working groups or projects in Italy and in other EU countries.

Altereko has 12 years experience cooperating with inter­national organisation/agencies (as ECN-European Compost Network, ACRR, EEA-European Environment Agency, Sweepnet-GIZ, SCOW).
a picture of a meeting chaired by M. Ricci (center) at the ISWA 2018 World Congress in Antwerp (other persons in the picture are not part of Altereko's team)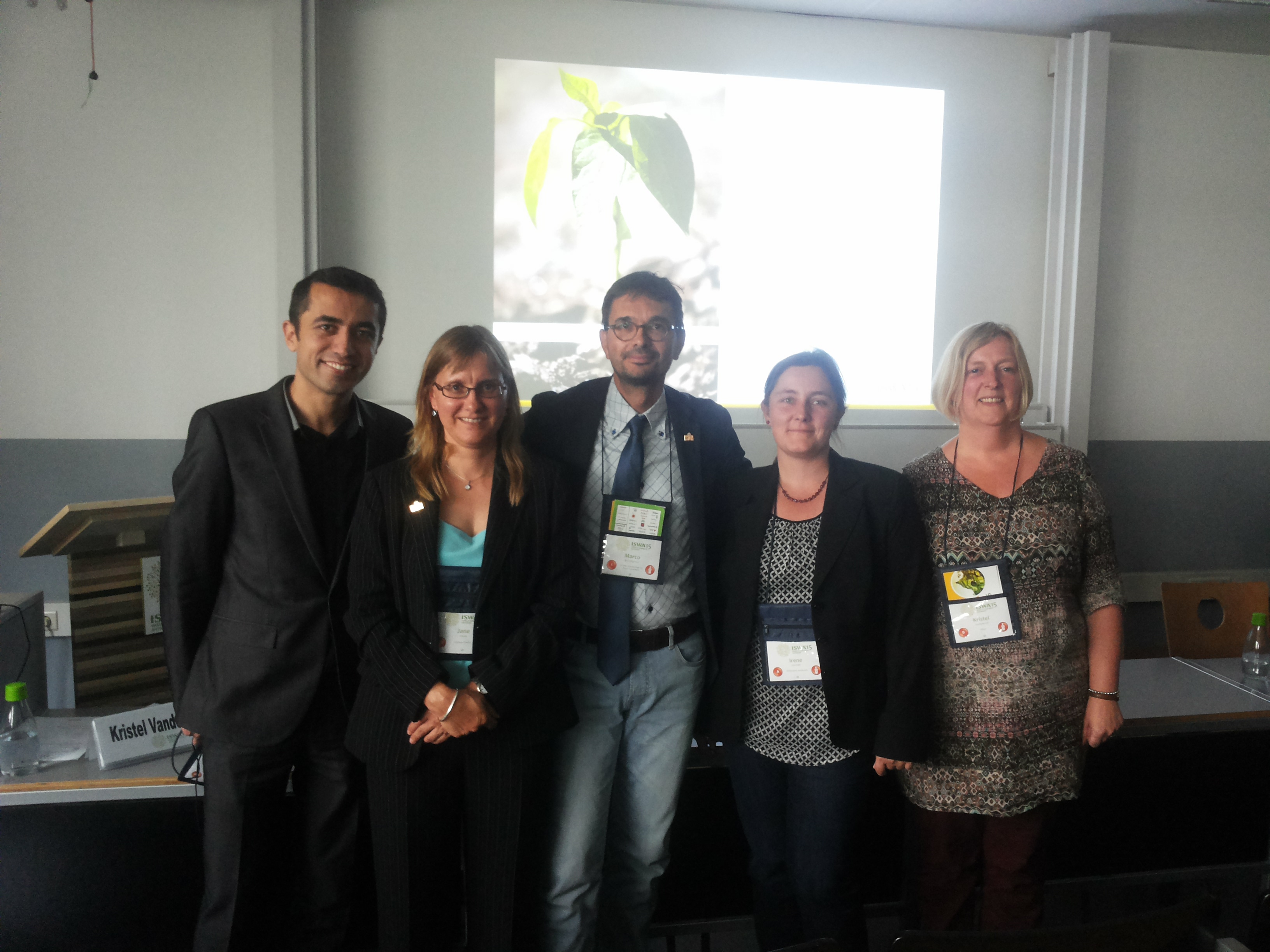 Multi-cultural and multi-language
Altereko works with 5 main EU languages (German, Italian, English, Spanish and French) and has 15 year foreign working experience as consulting expert focusing on issues related to solid waste management. Extensive consultancy experience in the Solid Waste Sector – on Strategy and Policy, Fees&Taxes, Separate collection schemes – , both in ´advanced´ and ´low to middle income' countries in Europe, Latin America and Asia.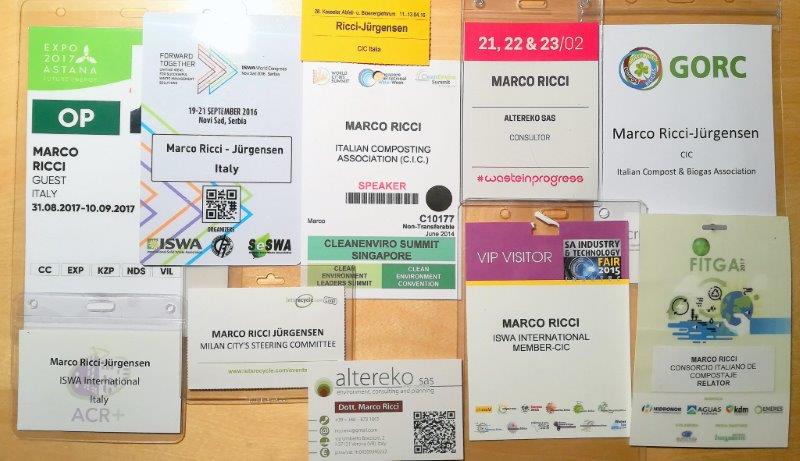 Details about selected activities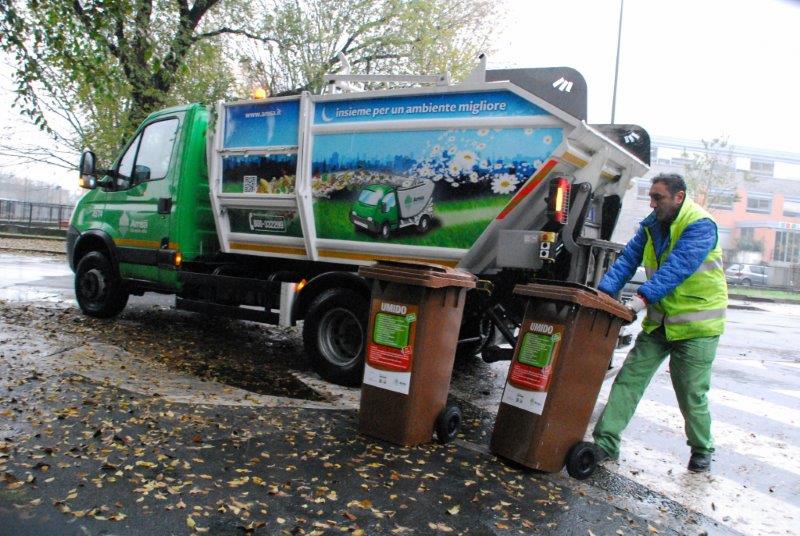 Food waste collection in Milan

In 2012 we assisted the municipal company AMSA in designing the collection scheme for intensive food waste collection at households. Today Milan is among the best-performing European Cities with intensive sorting schemes for food waste and other recyclables. About 140'000 tpa of organic waste are recycled into compost and biomethane, a practical example how circular economy can be applied effectively to organic waste recycling.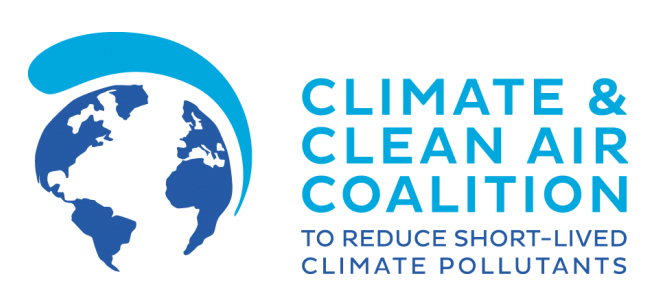 The strategy for organic waste recycling in Sao Paulo

Altereko was involved in selected CCAC projects in Latin America (Brasil) and Eastern Europe.
As main technical Expert M. Ricci designed the strategy for organic waste diversion in the City of Sao Paulo; read more here.
An update to what happend since 2016 can be found here.
CCAC's waste initiative can be accessed here.
The strategy document can be downloaded here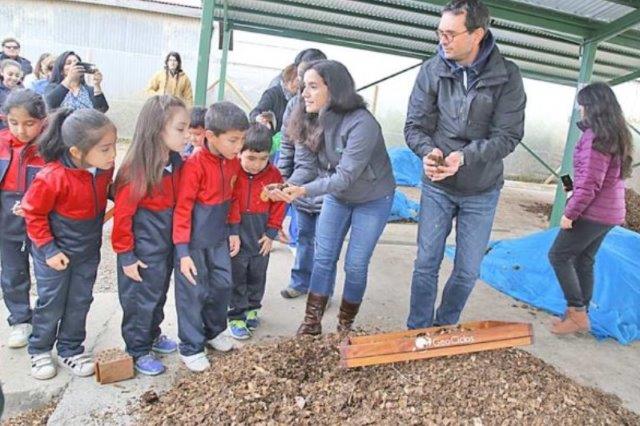 A Handbook for schools and organic waste management

Marco Ricci of Altereko is the lead author of the 1st CCAC-handbook designed for teachers who intend  to introduce  the topic of recycling organics  by means of composting in schools.

The handbook was realised by ISWA and ABRELPE under the CCAC Municipal Solid Waste Initiative and is currently translated into English, Portuguese and Spanish.
Donwload the handbook_Portuguise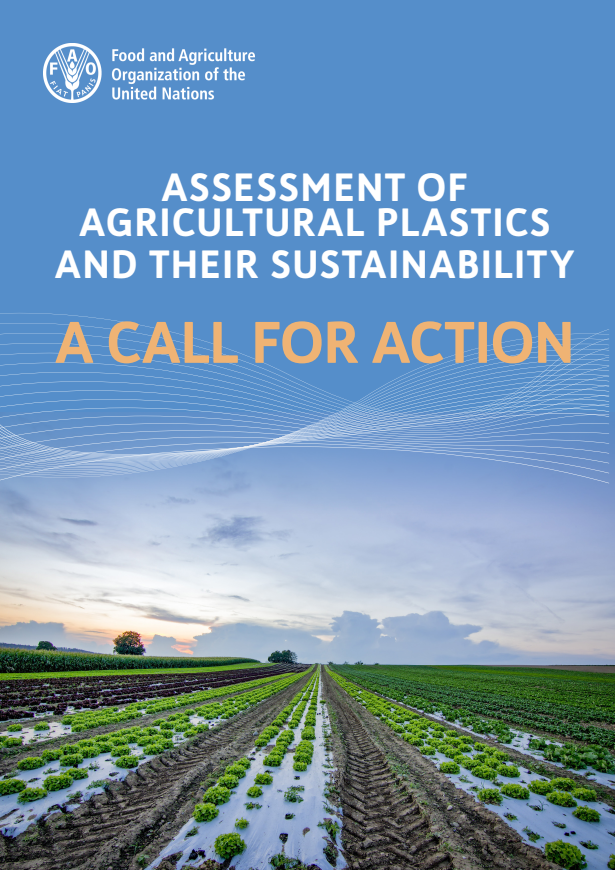 FAO Call for action on agricultural plastics
Marco Ricci is part of the lead authors of the report investigating agricultural plastic products used globally in a range of different value chains.
The investigation covered all sectors under FAO's mandate: crop production, livestock, aquaculture, fisheries and forestry, including subsequent processing and distribution. It assessed the types and quantities of plastic products, their benefits and trade-offs
Download here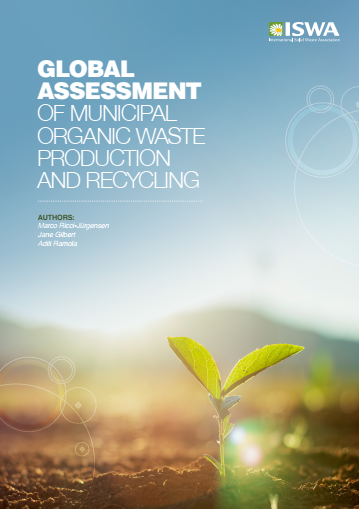 ISWA Global Assessment of Municipal Organic Waste
Marco Ricci is the main author of the report that focuses and quantifies on the amounts of organic waste that are produced globaly in human settlements as MSW; globally, organic wastes form a significant fraction of the solid waste stream, with estimates of between 44-46% (by mass) of the municipal solid waste (MSW).
The Report is aimed at ISWA members, waste planners and managers, policy officers and other stakeholders with an interest in the link between the circular economy applied to organic waste management and its potential su help sustainable land and agricultural practices.
Download here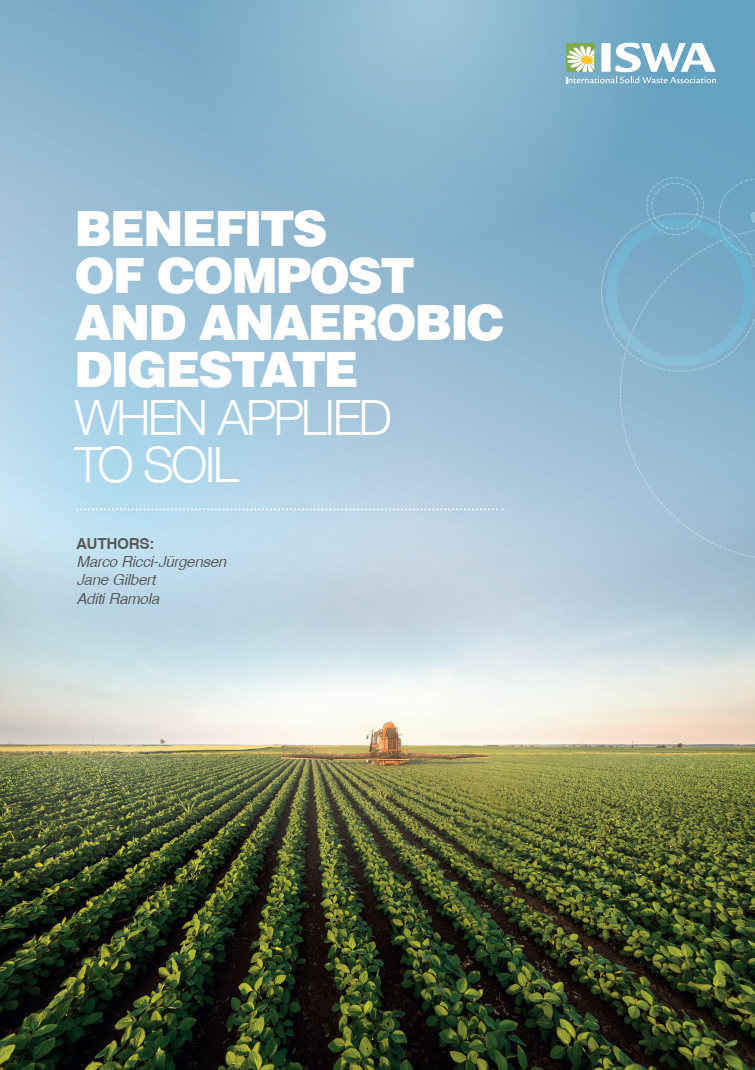 ISWA Report on benefits of Compost and Digestate for Soil

Marco Ricci is co-main author of the report that focuses on the benefits of organic matter in compost and digestate when applied to soils, and directly addresses some of the Sustainable Development Goals set by the United Nations.
The vast majority of organic waste is derived from soil, either directly as plants (such as arable and horticultural crops, and garden/landscaping/forestry residues) or indirectly as animal products (such as meat, milk, manures and abattoir wastes). This means that soil is the main source of most organic wastes generated.
Download here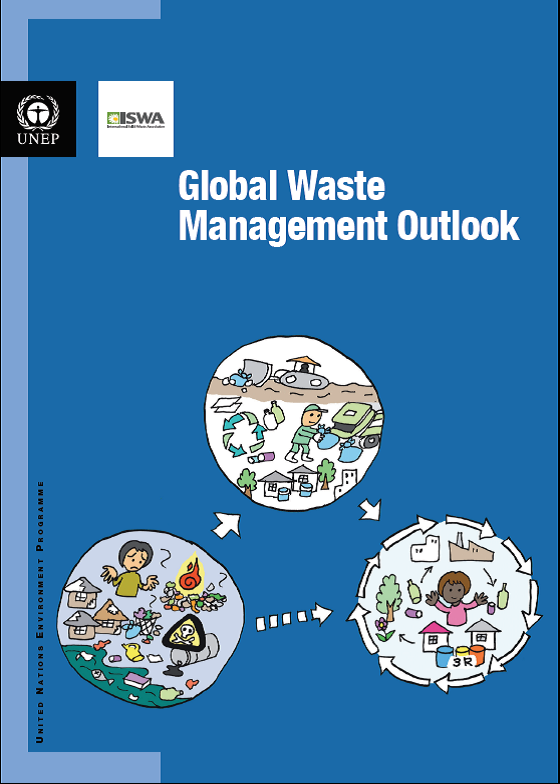 UNEP Global Waste Management Outlook
Marco Ricci supported ISWA in preparing parts of the global UN outlook about MSW management in 2014/2015; our contribution focused on the current situation and outlook about organic waste recycling in Italy.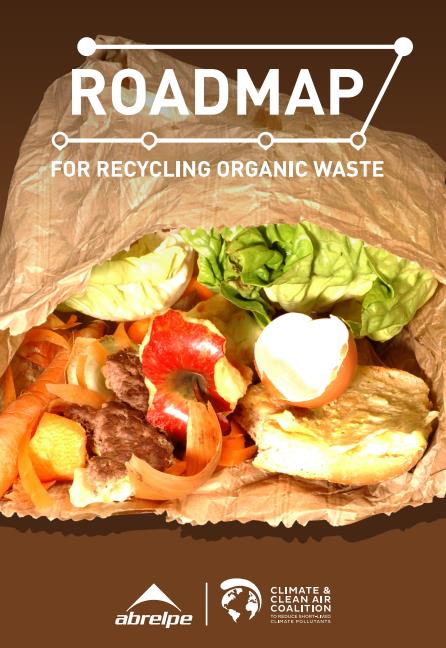 A roadmap for recycling organic waste
Marco Ricci of Altereko is the main author in defining the CCAC-ABRELPE roadmap for recycling organic waste (unpubblished), aiming to help municipalities in Brasil to choose the right direction towards consistent recycling of organic waste.
CCAC's waste initiative brings together technical experts and policymakers from all levels of government to offer direct technical assistance for developing waste management master plans, waste assessments, and feasibility studies, training and capacity building, information exchange and networking opportunities between cities.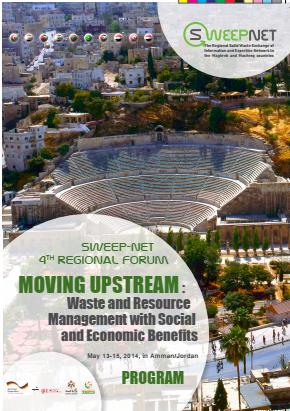 Biowaste management in mediterranean areas

Marco Ricci cooperated with SWEEPNET the Regional network for integrated waste management in the MENA region. In 2014 he participated in the annual meeting of the organisation with a presentation focusing on the success cases about biowaste recycling and composting in hot, dry climate zones typical of the Mediterranean basin.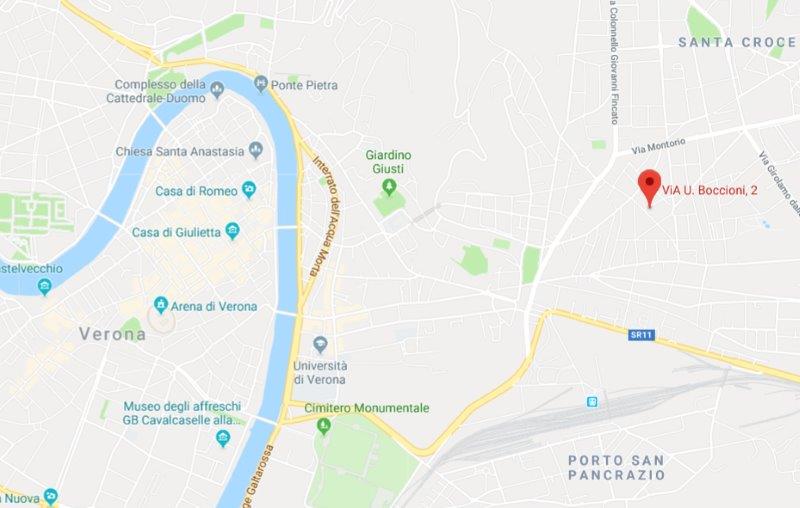 Altereko is located in Europe\Italy\Verona.
Meetings can be arranged in Rome, Milan, Venice and others; all cities can be reached with international airlines or high-speed trains.
Altereko sas di Ricci M. & Co.
CF e PIVA: 04309340232
Numero REA VR - 409348
indirizzo
via Boccioni n°2, 37131 Verona, Italy
Linkedin
it.linkedin.com/in/riccieco